Headphone flex cable \u0026 Charging port for Huawei MediaPad 10 Link + / S10. 966ee09bfefa39f798ecab3776b20d47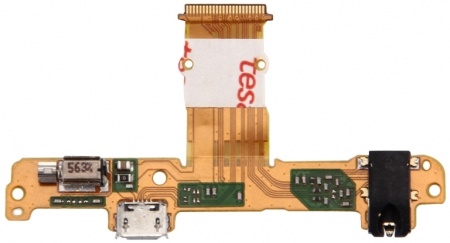 Shipping cost
• Flex cable for headset + charging port for Huawei MediaPad 10 Link + / S10
• Replace your item with this, totally new
• Each item has been checked before sending it. 966ee09bfefa39f798ecab3776b20d47 All the products pass an exhaustive quality control that guarantees its correct operation
• Installation by professionals



General Type Flex charging port, Jack headphones






. 966ee09bfefa39f798ecab3776b20d47 • Product Weight: 0.02 kg.
The technical specs of Huawei MediaPad 10 Link+
can help you to choose the correct repair part for your device. Make sure your model reference is the same as this element. Here are some tech specs to help you:

Brand: Huawei
Huawei MediaPad 10 Link+ Size: 257.4 x 175.9 x 9.9 mm.
Release date: 2014, February. Released 2014, May.
Weight: 620 g / 640 g.
Screen specs: IPS LCD,.
Screen size: 10.1 inches, 295.8 cm2.
PVP:

6.91

₤

Available