LCD screen and touch screen for HTC U Play.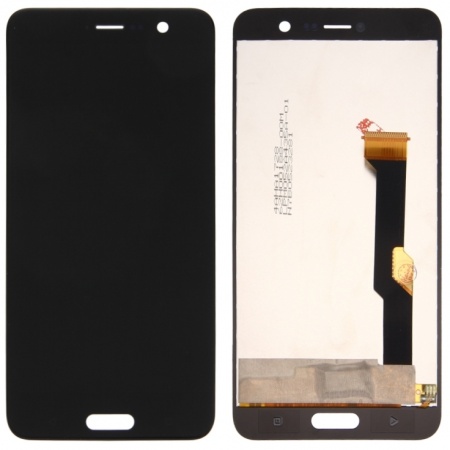 Shipping cost
• LCD screen and replacement touch screen for HTC U Play
• You can replace the broken or damaged one with a new one
• Renew your device.
• Ready to install and operate directly.
• Each item has been checked before sending it. All the products pass an exhaustive quality control that guarantees its correct operation
• Installation by professionals is recommended. We are not responsible for the damage caused to your installation.

Do you plan to install it yourself at home? Read these installation tips
Tip 1: Perform the test before finalizing the installation
When performing the test, do not remove the protective films that the product comes in to ensure that it does not scratch or get dusty. Pay attention to the problem of static electricity, it is very important. These pieces are extremely sensitive.
Before starting the repair, be sure to use an ESD band (in English, electro static discharge - or, in other words, a static electricity discharge band), you can find an ESD download band in iLevante or in any other store. electronics. This band will make static electricity do not damage any electronic component.
Some parts for the screen are really sharp, be careful with them.
Tip 2: Simulated tests
Screen replacement is a fragile process, do it calmly and peacefully. We suggest you do a test before assembling the entire phone. Simply when you have it disassembled, place the piece and perform the test. Sometimes a bad connection can make it not work properly. That is why we advise you to do a test before closing the device again.
Tip 3: Attention with the flex cables
Make sure you do not flex the flex cables excessively (the flex cable is that flexible part that carries the connector.) If you bend it beyond 90 degrees, it is very likely that it will stop working properly. treat it with care and should not have any problems.


General Type LCD screen and touch screen




All touch screens and LCD screens are extremely well protected so that they do not suffer any damage during transport. . • Product Weight: 0.08 kg.
The technical specs of HTC U Play
can help you to choose the correct repair part for your device. Make sure your model reference is the same as this element. Here are some tech specs to help you:

Brand: HTC
HTC U Play Size: 146 x 72.9 x 8 mm.
Release date: 2017, January.
Weight: 145 g.
Screen specs: Super LCD capacitive touchscreen, 16M colors.
Screen size: 5.2 inches, 73.2 cm2.
PVP:

20.92

₤

Available